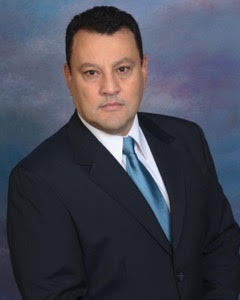 USMC - retired
NYPD - retired
Illuminatus Security and Investigations (ISI) is a New York State Licensed Security & Private Investigation company that offers professional and discreet security and investigative services. At the helm of ISI is Anthony "Tony" Acosta, Tony was born and raised in NYC and has over 30 years experience that includes 22 years with the New York City Police Department. As a sergeant Tony worked within some of the departments elite investigative units and is the recipient of over 70 departmental awards.
Tony has also distinguished himself as an International Police Trainer and Advisor, working in Iraq, Afghanistan, and Haiti, where he can be credited for mentoring senior Iraqi police investigators assigned to the Baghdad Major Crimes Unit, developing curriculum for the National Afghanistan Special Police Academy, and functioning as the Deputy Section Chief to the United Nations Intelligence Center in Haiti.
Tony proudly served with the United States Marine Corps as a Marine Security Guard tasked with protecting U.S. Department of State personnel, classified information, and U.S. property at U.S. Embassies in Saudi Arabia and Trinidad and Tobago. 
While distinguishing himself within the law enforcement community Tony earned a M.S. degree in Emergency Management, a B.S. degree in Criminal Justice, and is currently working his way towards his PhD in Public Policy (Terrorism and Mediation). Tony has received certificates from the NYC Police Department in fugitive apprehension, homicide investigation, surveillance techniques and operations, police studies, and dignitary protection. Tony has also received advanced training in firearms, dignitary protection, operating in international hostile environments, and providing combat medical aid from Tier 1 Group and Team Crucible tactical training centers.
The goal of ISI is to provide unrelenting professional service at an affordable price. As a potential client you can be assured that each and every case will be handled with confidentiality and the highest degree of integrity.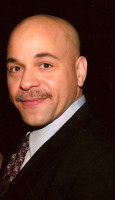 Hans Hageman is the Vice President for Strategic Communications. Hans is a graduate of Princeton University and Columbia University School of Law. 
He has worked as a prosecutor in New York City, in the U.S. Senate as the minority Chief Counsel to the Judiciary Committee subcommittee on the Constitution, and as a consultant to the Baltimore Police Department under former Commissioner Frederick Bealefeld.
He is a graduate of the U.S. Army's Military Police Officer Basic Course, the 101st Airmobile Air Assault Course, a Master Practitioner of NLP and a graduate of the Reid Interview and Interrogation course, among others.

Ready to find out more? Contact us today!
Find out if our security and investigation services are a fit for you.
Stalking While legal definitions of stalking vary from one jurisdiction to another, a good working definition of stalking is a course of conduct directed at a specific person that would cause a reasonable person to feel fear. Stalking is serious, often violent, and can escalate over time. Some things stalkers do: Follow you and show […]
How can a private investigator help in infidelity situations? If you believe that your spouse is being unfaithful, you may want to consider hiring a private investigator (PI). Private investigators are licensed and trained professionals who understand the state and local laws as they pertain to evidence collection and its use. A PI will be able to […]