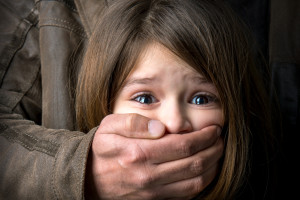 Why you should hire a Private Investigator if a loved one is missing
According to the U.S. Department of Justice, approximately 2,300 Americans are reported missing daily. Eight hundred thousand children go missing each year. The increased availability and unsupervised usage of the Internet has made the predator's job even easier.
Seventy-six percent of missing victims who have been killed, were murdered within the first three to five hours of their abduction. This is why it is important to immediately notify your local law enforcement agency. This is especially true in cases were the abductor is known and considered violent and or mentally unstable.
A major benefit of hiring a private investigator in a missing person cases is that they have the experience and knowledge to conduct an investigation. Unfortunately, many times local law enforcement agencies consider missing persons a low priority. A missing persons case can be time-consuming. Local law enforcement agencies often do not have enough manpower to assign an investigator to work solely on your case. Even more often, they will not consider certain persons missing until after twenty-four hours have passed.
A missing persons case is physically and mentally exhausting for the family. There are many things that need to be done. A private investigator can assist with many of the steps that should be taken. The private investigator can also represent the family as a liaison with the police, increasing the odds of bringing your loved one safely back home to you.
When you hire a private investigator you are hiring an experienced professional who  is trained in missing person investigations, evidence collection, intelligence gathering, interview techniquess, and hostage negotiations.
Private investigators understand the seriousness of a missing persons case and they understand what you are experiencing.  This is why when you hire a private investigator you should consider that you are hiring your own personal investigator who will  dedicate themselves to only working your case and shortening the time you and your loved one are apart.
Below is a list of things that should be done within the first 48 hours of a person missing,
First 24 Hours
·      Immediately contact your local law enforcement agency. Ensure that the person is entered into the National Crime Information Center (NCIC) Missing Persons File (there is no waiting period for entry into NCIC).
·      Request that law enforcement issue a Be On The Look Out (BOLO) bulletin. Ask them to consider involving the Federal Bureau of Investigations (FBI).
·      Ask your law enforcement agency about the AMBER Alert Plan (America's Missing: Broadcast Emergency Response). Through AMBER Alert, law enforcement agencies and broadcasters activate an urgent bulletin in the most serious child abduction cases.
·      Limit access to your home until law enforcement arrives and has collected possible evidence. Do not touch or remove anything. Remember that clothing, sheets, personal items, computers, and even trash may hold clues.
·      Ask for the name and telephone number of the law enforcement investigator assigned to your case.  Keep this information in a safe and convenient place near the telephone and program it into your cell phone.
·      Give law enforcement investigators all the facts and circumstances related to the disappearance, including what efforts have already been made to search for the missing person.
·      Write a detailed description of the clothing worn and the personal items he or she had at the time of the disappearance. Include in your description any personal identification marks, such as birthmarks, scars, tattoos, or mannerisms that may help. If possible, find a picture that shows these identification marks and give it to law enforcement.
·      Make a list of friends, acquaintances, and anyone else who might have information or clues. Include telephone numbers and addresses, if possible. Tell your law enforcement investigator about anyone who moved in or out of the neighborhood within the past year, anyone whose interest in or involvement with the family changed in recent months, and anyone who appeared to be overly interested in your child. List Internet interests; favorite sites and games; and Internet friends from MySpace, Facebook, and other social networking sites.
·      Find recent photographs in both black and white and color. Scan electronically and make copies of these pictures for your law enforcement agency, the media, and your state missing children's clearinghouse, the National Center for Missing & Exploited Children (NCMEC), and other nonprofit organizations.
·      Ask your law enforcement agency to organize a search. Ask them about using tracking or trailing dogs (preferably bloodhounds) in the search effort.
·      Ask your law enforcement agency for help in contacting the media.
·      Designate one person to answer your telephone. Keep a notebook or pad of paper by the telephone so this person can jot down names, telephone numbers, dates and times of calls, and other information relating to each call.
·      Keep a notebook or pad of paper with you at all times to write down your thoughts or questions and record important information, such as names, dates, or telephone numbers.
·      Take good care of yourself and your family because your child needs you to be strong. As hard as it may be, force yourself to get rest, eat nourishing food, and talk to someone about your tumultuous feelings.
Within the next 24 hours you should do the following,
·      Talk with your law enforcement investigator about the steps they are taking. If your law enforcement investigator does not have a copy of Missing and Abducted Children: A Law Enforcement Guide to Case Investigation and Program Management, suggest that he or she call NCMEC at 800–843-5678 to get one. Your our law enforcement investigator can also contact the Crimes Against Children Coordinator in the local FBI Field Office to get a copy of the FBI's Child Abduction Response Plan.
·      Review your list of friends, acquaintances, extended family members, yard workers, delivery persons, and anyone who may have seen the missing person during or following the abduction.
·      Look at personal calendars, community events calendars, and newspapers to see if there are any clues as to who was in the vicinity and might be the abductor or a possible witness. Give this information to law enforcement. Save a copy of the local newspaper.
·      Expect that you will be asked to take a polygraph test, which is standard procedure. Volunteer to take a polygraph right away.
·      Work with your NCMEC case manager to identify locations where posters could be distributed. When the case is media ready, NCMEC sends posters to the geographic area the missing person is believed to be located.
·      Work with your law enforcement agency to schedule press releases and media events. If necessary, ask someone close to you to serve as your media spokesperson.
·      Report all extortion attempts to law enforcement and do not attempt to pay ransom requests without first communicating with the assigned police investigator.
·      Have a second telephone line installed with call forwarding. Get caller ID and call waiting. Ask law enforcement to install a phone in your home that can be used to record calls. Get a cell phone or pager so you can be reached when you are away from home.
·      Take care of yourself. Don't be afraid to ask others to take care of your physical and emotional needs and those of your family. Contact your place of employment to see if coworkers are willing to help.
·      Make a list of things that volunteers can do for you and your family.
·      Contact the family doctor and dentist and ask for copies of medical records and X rays. Give them to law enforcement.
·      Talk to your law enforcement agency about creating a website to capture information on leads. Designate a screened and trusted volunteer to manage the Website.